Keynote 1

:

Democratized Wearable Electronics Using DIY Assembly of Paper And High Performance CMOS Electronics
 Prof. Dr. Muhammad Mustafa
We always hear about smart cities, but rarely, we hear about smart villages although nearly half of the world's population live in rural areas. While today's most advanced technologies are geared toward a more digital future, precision healthcare, enhanced convenience and safety – but they are mostly for those who can afford them easily and most probably they already live a more comfortable life. It might be alarming that in addition to gross income inequality, there is an increasing rise of gross technological inequality. Therefore, by developing accessible (affordable and simple) electronic technologies with sustainable materials and processes and for sustainable applications, we can assist those billions to augment the quality of their life.
Therefore, we are singularly focused on developing and deploying democratized wearable electronics. Electronics which are carefully designed and optimally crafted using non-functionalized sustainable household materials, environmentally benign processes and assembled through Do-It-Yourself (DIY) integration strategies. Our objective is to develop electronics which are simple to learn and easy to use. Therefore, we are making them interactive thus anyone can use them – anyone from any age group without any language or financial barrier. We use a minimalist approach in the context of using fully flexible CMOS electronics for data and cost management. A few applications will be shown focusing on paper skin, paper watch, wearable stethoscope, and oddly enough how such low-cost technology can be used to fight against medication related overdose or addiction.
Prof. Dr. Muhammad Mustafa Hussain (PhD, ECE, UT Austin, Dec 2005) is currently a Professor of EECS, UC Berkeley. He was also a founding Professor of Electrical and Computer Engineering, KAUST. Before that, he was Program Manager in SEMATECH (2008-2009) and Process Integration Lead for 22 nm node FinFET CMOS in Texas Instruments (2006-2008). His research is focused on futuristic electronics which has received support from DARPA, Boeing, Lockheed Martin, GSK-Novartis, Saudi ARAMCO and SABIC. He has authored 450+ research papers and patents. His students are working in MIT Media Lab, Stanford, Caltech, UC Berkeley, Harvard, UCLA, Intel, TSMC, and DOW Chemicals. He is a Fellow of American Physical Society and Institute of Physics (UK), a distinguished lecturer of IEEE Electron Devices Society, and an Editor of IEEE T-ED. His research has been extensively highlighted by international media (CNN, Fox News, Washington Post, WSJ, National Geographic, Forbes, IEEE Spectrum, etc.) including being featured by Scientific American as one of the top 10 world changing ideas in 2014.
Keynote 2

:

Security in Semiconductor Manufacturing
Ir. Ts. Bernard Lim
Abstract:  In our everyday life today, semiconductor plays a particularly important role.  One could consider that most of our daily use devices will have semiconductor devices in it.  For one instance, it could just be used as a simple device to
 turn on and off our light switch, but it also may play an important role in devices that keeps people alive. More so now, when we are talking about digitalization, our every day-to-day information has now been digitized and feedback into a centralize big data storage either physically or in the cloud.  Another buzz word that has now play an important role is Internet of things, IoT.   There is an increase in diversity and complexity of IoT applications that creates a lot of challenges in System on a Chip designers.  One of the aspects that becomes crucial will be implementing security at the design phases, building hardware that incorporates hardened security features to ensure that devices are protected throughout their lifecycle from chip manufacturing to day-to-day deployment, to decommissioning.
This presentation shares some of practices and challenges that are been used to ensure security hardening primarily in the hardware.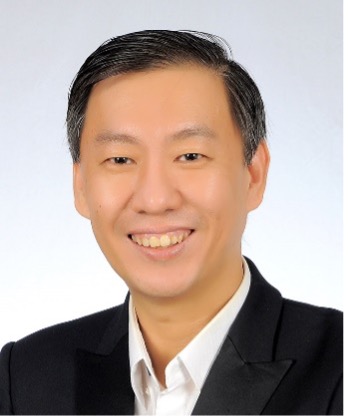 Ir.  Ts. Mr Bernard Lim is currently a Vice President of Operations at Appscard Group AS, Bayan Lepas, Penang. He has various senior management global operation experiences in various fields including Operation, Reliability and Failure Analysis, Calibration Lab, New Product Introduction, NPI, Quality Management, QM, Customer Service, CS, Product Marketing, Product Planning, Fiber Optics Manufacturing Transfer, ISO9001, ISO14001, OSHA18001, ISO13485, TL9000, TS16949 and EiCC. His previous working experiences include General Manager SAM E&E (2019-2020), Operations Manager Jabil (2018-2019) and VP Operations Tactilis (2015-2018). He obtained his bachelor's degree (B. Eng (Hons) In Electrical & Electronics) at Nottingham Trent University, United Kingdom in 1996. Later, he pursued his studies in Master of Business Administration at University of Portsmouth, United Kingdom in 2004. He is now the Chairman of The Institution of Engineers Malaysia (Penang Branch) since March 2021 as well as the Executive Committee of IEEE EDS Malaysia Chapter for 2021-2022 session. His volunteer experiences include Chapter Chair, IEEE EDS, SSC, MTT (Penang Chapter) from Dec 2018 – Dec 2020 and Vice Chairman of The Institution of Engineers Malaysia (Penang Branch) for 2020 session.
Keynote 3

: 

Printed Flexible and Stretchable Electronics Toward Wearable Sensing Devices
Prof. Dr. Norhayati Binti Soin
Abstract: The demand for printed, flexible and stretchable electronics is growing fast. The rapid expansion in smart wearable and integrated electronic devices has stimulated demand for advanced smart systems with high performance, micro size, high reliability, mechanical flexibility, and high-temperature stability for application as flexible and stretchable displays, personal health monitoring, human motion capturing, smart textiles, electronic skins, flexible energy source and others. The main requirement for these applications is flexibility and stretchability, as these devices are subject to various mechanical deformations including twisting, bending, folding, and stretching during operation.
The development of printed, flexible and stretchable conductors over the last decade has resulted in commercialization of flexible and stretchable sensors for various applications, circuits, displays, and energy harvesters for next-generation wearables and soft robotics. These systems must be able to conform to the shape of and survive the environment in which they must operate. They are typically fabricated on flexible plastic substrates or are printed/woven into fabrics.
This presentation will cover the development of current printable, flexible and stretchable devices using advanced materials. The research activities at Center of Printable Electronics. Universiti Malaya will also be highlighted.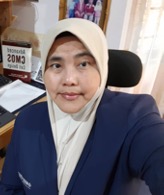 Prof. Dr. Norhayati Binti Soin is a Professor at Department of Electrical Engineering, Faculty of Engineering, Universiti Malaya. Her academic qualifications are PhD (UKM)(2006), Universiti Kebangsaan Malaysia (UKM), MSc (MicroElectronic & IT)(Liverpool, UK)(1999), Liverpool John Moores University and BEng (Hons) (Electric & Electronic)(Liverpool, UK)(1991), Liverpool University, Liverpool, United Kingdom. She is currently the Director of Centre of Printable Electronics, Deputy Vice Chancellor (Research & Innovation) from 2021-2022. Her other administrative duties include Coordinator of PHD Program, Talent Development committee member, JK Pemeriksa Ijazah Dasar at Faculty of Engineering, UM. In professional bodies. Prof. Dr. Norhayati is an active member of Institute of Electrical Engineers Malaysia, Profesional Engineer under Board of Engineers Malaysia, and past-Chairman of IEEE Electron Devices Society (EDS) Malaysia Chapter for 2019 to 2020 session. Her areas of expertise are Microelectronics (Reliability of integrated circuit and semiconductor devices, IC design and semiconductor device modeling) and Micro Electro-Mechnical System (MEMS) (RF MEMS and BIOMEMS). She has published over 100 articles and journals since 1999.